It's should be obvious that advancements in technology have always had the ability to fundamentally change the world of healthcare,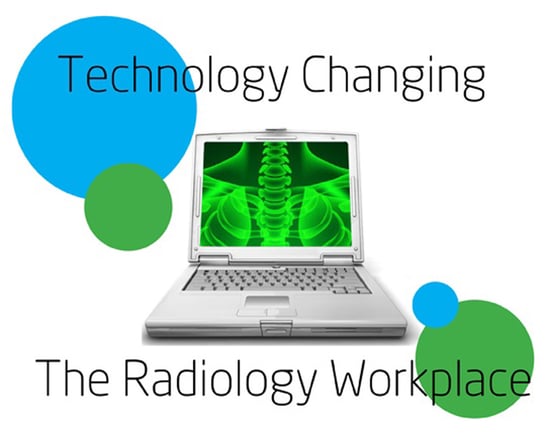 however there are some fields like radiology where technological improvements have changed the very nature of the profession.
First a question, when was the last time you actually held a physical x-ray film? If you're like many of the other radiologists working today, it's been quite a while. Maybe when you were in school? Maybe when you had to track down a patient's old file? That's because today everything has gone digital. The days of heading into the archives somewhere in the hospital to find and pull physical film for use as reference are gone.
That's because radiology was one of the first fields in the medical world to embrace digital technologies. In 2000 only 8 percent of U.S. hospitals had some type of computer technology incorporated into their radiology department. By 2008 more than 75 percent of U.S. hospitals had shifted to digital. By 2010, Picture Archiving and Communications Systems (PACS) had become the norm across the U.S. and most of the world.
PACS allowed radiologists to work in a way that not only produced superior quality scans and saved the hospital money but also streamlined the analysis of a scan. Whether it was x-ray, CT or MRI, the PACS systems allowed scans to be viewed with different settings. Whether it was contrast, brightness or the ability to overlay scans immediately, PACS allowed radiologist to cycle through different views without additional processing time.
Additionally, these systems let radiologists look at images from anywhere they were. Experts could weigh in within minutes not days. And if older scans from the same patient were needed there was no more searching through dusty or unorganized archives for outdated prints. Even old scans could be imported into the system and made searchable, never degrading or losing quality.
While the downside of the implementation of technology into the world of radiology is not immediately apparent, it is evident in some practices and hospitals today. PACS and similar systems have eliminated a lot of the collaboration that was often needed to improve outcomes.
And now another question, when was the last time you saw a doctor or nurse physically visit the radiology department to review a scan? As a radiologist, what was the last conversation you had in person about the intricacies of an x-ray, CT or MRI? Hopefully it hasn't been that long but the facts are clear. For all the good that technology has done for the world of radiology, it is also creating an unintentional breakdown in relationship between radiologists and doctors. What was so common and necessary just 25 years ago is now rarely happening in modern health care environments.
While absolutely essential to health care, radiologists are feeling more and more alienated when it comes to going beyond the technical proficiencies of their career path. Many multihospital systems have consolidated their reading rooms, particularly on weekends and nights, with centralized radiologists supporting multiple sites. In other locations it's teleradiology, working remotely or just no longer having to physically be in the same building as the patient or treating clinicians, radiologist are starting to become concerned with the direction of radiology as a whole.
So what's the answer? How can technology and radiology co-exist without jeopardizing the careers of radiologists? The answer begins when radiologists gain the power to act as the gatekeepers to their own technology. Radiologists could act more like the experts they are, like consulting physicians, examining and weighing in on advanced imaging studies rather than just going ahead and completing the requests.
Radiology's experience over the past 20 years offers a look into the future for the rest of the health care system. The speed with which computerization has completely transformed an established field has shocked many in the health care field. Over the next 20 years many more fields of health care will be affected by this rapid change.
At Atlantis Worldwide we are committed to providing the best equipment and service in medical imaging. From MRI and C-Arms, to CT-Scanners, X-Ray and PET/CT/Nuclear Machines we are proud to provide best in class equipment and service to hospitals, clinics and doctors around the world.
With such an important role in today's medical world, as well as in the future of medicine, we urge you to make sure you're getting the best in medical imaging.
Please Contact Us!
Some blogs you may have missed:
About the author: Vikki Harmonay