According to a study recently published in British Journal of Surgery, there was quite a cost when more than 28 million "time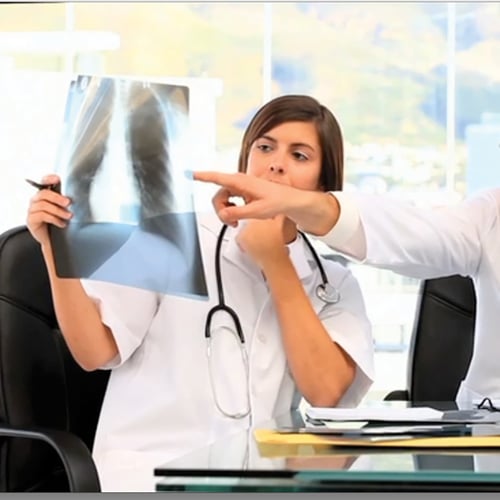 sensitive" elective surgeries were postponed globally during the peak 12 weeks of COVID-19. These delays caused worsened quality of life, deteriorations in health, increased disability and decreased work capacity for patients.
This translates to approximately 2 million postponed surgeries per week, with 300,000 procedures per week being in the United States. And while it's true the delays were designed to decrease the chance of viral transmission and associated postoperative pulmonary complications, the study shows that the delayed procedures had a substantial impact on healthcare systems around the world as well as patients' health. Excessive delays were shown to cause unnecessary deaths as well.
Because of the backlog of patients waiting for procedures when the elective surgeries resumed, it could take months for these procedures to take place. According to the study, even if countries could increase surgical volume by 20%, it would take an average of 45 weeks to clear the backlog caused by the COVID-19 pandemic. As such, there might be a need to prioritize patients by clinical urgency, which could result in even longer delays for patients with a less urgent medical condition.
These surgical delays also took a toll on patients' mental health, with physicians finding a drastic increase in patient anxiety over the delayed procedures. This anxiety also resulted in patients believing they had more symptoms, which made is harder for physicians to tell which symptoms were real and which weren't. Physicians also noted an increase in opioid use by patients, which could result in greater pain and a longer recovery time post-surgery. Other consequences of delaying procedures including an increase in emergency cases and unnecessary complications.
In a different article in The New England Journal of Medicine, healthcare delivery changed over the past few months. When patients were scheduled for surgery during COVID-19, many patients were reluctant to go through surgery. Also, it could be difficult to distinguish urgent from nonurgent surgeries, and when some surgeries were cancelled, it could result in more complex situations, especially for surgeries like hernia repair and knee replacements. The article supported using a case-by-case approach for each patient, rather than a broad moratorium on all elective procedures.
The Medical Imaging Devices community will continue to evaluate and learn from decisions made to cope with the COVID-19 pandemic.
At Atlantis Worldwide, we know that many healthcare facilities are reevaluating their procedures, equipment and staffing post COVID-19. If your practice, clinic, hospital or veterinary clinic is in need of medical imaging equipment, remember that a refurbished or used system can often deliver the performance you need with a much lower price tag—all while delivering exceptional warranties. Talk to an expert at Atlantis Worldwide to find out more.
Follow Atlantis Worldwide on Twitter: @AtlantisLLC
Other blogs you may have missed:
About the author: Vikki Harmonay