As of right now, Toshiba Medical Systems will change its name to Canon Medical Systems in early January. But there sure is a lot of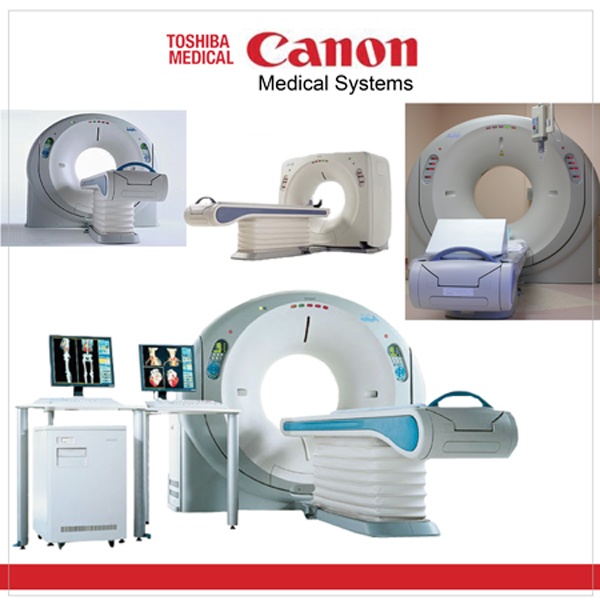 hub bub going on that could threaten the launch. Maybe.
The deal for Toshiba Medical by Canon was controversial from the get go, as it was a two-step deal that many have taken issue with, including the EU Commissioners. Because Toshiba Medical Systems does business in more than 140 countries, a variety of national or regional laws covering both pharmaceuticals and medical devices apply.
The approval of the merger appears to be moving forward, however alleged violations of procedural rules could end up costing Canon as much at $2.9 billion in Fines, according to a European Commission statement. $2.9 BILLION.
But it could cost even more.
China's Ministry of Commerce already leveled a 300,000 yuan ($43,000) antitrust fine on the deal for "allegedly violating antitrust regulations with its acquisition of Toshiba Medical Systems Corporation" according to China News.
In Japan, the deal was a big deal among Japanese regulators and other company suitors, due to its questionable structure.
Who knows what other fines may appear.
So what was the issue? Toshiba Medial dodged potential legal issues when it sold Canon as an entity called "MS Holding." MS Holding only had $300 in capital and only three shareholders. It was formed explicitly for this particular deal. It robbed voting control from Toshiba Medial and gave it to MS Holding. The three owners were the former head of trading house Sumitomo Corp., an accountant and an attorney. Canon acquired the business for more than $6 billion.
Complaints rolled in from other companies interested in acquiring Toshiba. While it received regulatory approval in Mau, it also earned a stiff warning, saying it was not acceptable and the same method would not be accepted in the future.
Long story short, Canon Medical Systems will now sell Toshiba medical imaging equipment like Vantage, Opart MRIs and Aquillion CT Scanners. Whether or not the branding will change is yet to be determined. It will be interesting to see if, indeed, the launch of the new entity will actually take place on January 4.
At Atlantis Worldwide, we pay attention to what's going on in the medical imaging industry, as ultimately, it will affect our customers. If you have any questions, we're always here to help. If you're curious how refurbished or pre-owned medical imaging equipment can help your bottom line, contact us today!
Some blogs you may have missed:
Meet the author: Vikki Harmonay