Medical technology continues to be developed at rocket speed, as evidenced by new integration of mobile and medical devices. Clarius Mobile Health's C3 and L7 Wireless Ultrasound Scanners were recently approved by the FDA. The scanner connects to tablets and smartphones via a secure WiFi connection and then transfers the images to be viewed,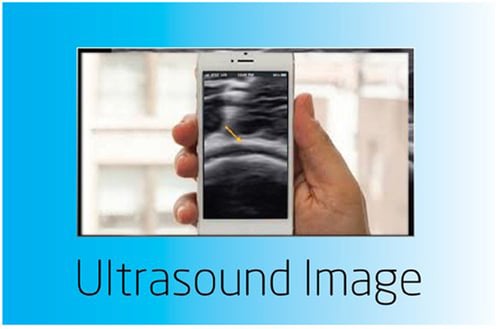 manipulated or saved. It's ideal for rapid procedures like guiding nerve blocks or targeted injections bedside.
The cost savings of this will be significant, as providers can buy several of the C3 or L7 systems for the prices of a single traditional compact ultrasound machine.
The medical community is excited about the integration of mobile devices at every stage of care, and understandably so. The result is increased convenience of evidence-based medicine at the point of care and improved accuracy of patient documentation.
While it's true that hardware costs for tablets and smartphones can be substantial, they can be used for a wide range of clinical decision support or diagnostic apps, as well as for interactive e-books and encyclopedias. This variety of uses makes the value proposition much more palatable and cost effective.
"Having used Clarius in an educational setting, I am excited about its potential to put ultrasound into the hands of more clinicians," said Thomas Cook, MD, of 3rd Rock Ultrasound, an ultrasound education center based in South Carolina. "Besides being portable and easy to use, I'm very impressed by the image quality produced by such a compact ultrasound machine."
The first mobile diagnostic radiology app was approved in 2011. At Atlantis Worldwide, we're always excited about the introduction of new technology that can make the diagnosis and treatment of patients easier and better.
If you're in the market for refurbished or used medical imaging equipment, we can help you find the ideal used or refurbished imaging system to fit your needs and budget. We hope you'll contact us at Atlantis Worldwide. We can help you determine what equipment would best benefit your practice, clinic or hospital.You'll also get peace of mind with great warranties and service options that will protect your investment. Please Contact Us Today!
Some blogs you may have missed:
About the author: Vikki Harmonay