Since the beginning of mammography women have complained about the procedure. It's considered awkward and painful, so much so that some women will opt out of the procedure rather than go through it. That could all change thanks to research and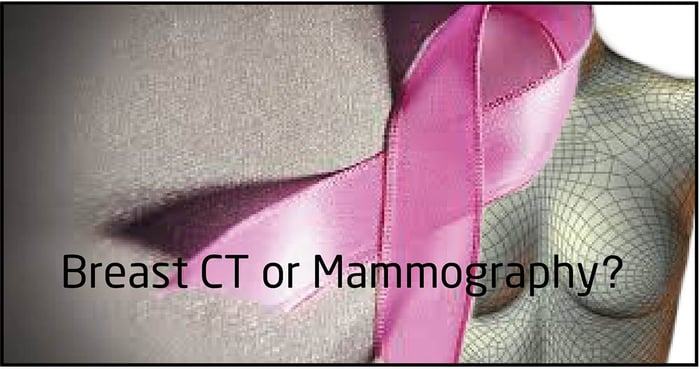 development done for the past 20 years by Dr. John Boone, Principal Founder and Director of Izotropic Corporation and Professor of Radiology at the University of California Davis.
Dr. Boone has researched the design, fabrication and testing of breast imaging systems using cone beam computer tomography (CT). The Boone Lab is the first to use cone bream dedicated breast CT in humans and in collaboration with Drs. Cherry and Badawi, have integrated PET imaging in the of four scanners they have developed. "Each has been better than the last," said Dr. Boone. "And we've moving forward with a more commercial design currently."
The Boone Lab has focused on image analysis, radiation dose calculations for breast imaging and whole-body computer tomography, as well as the development of new methods to characterize image quality in CT.
"In Breast CT, the woman lies on the table prone on her stomach," said Dr. Boone. "A single breast is imaged at a time through a hole in the table. The apparatus circles the breast, taking 500 images, creating true 3D imagery at a high resolution. It's simply a much more dignified procedure for the patient." He added that the technology has the potential to substantially reduce false-positive or false-negative breast biopsies, which can drastically reduce stress on the patient and reduce the cost for the medical system.
Because of this groundbreaking research and development, Dr. Boone recently received the prestigious 2019 William D. Coolidge Gold Medal from the American Association of Physicists in Medicine.
"I believe Isotropic CT technology will outperform mammography in the future," said Dr. Boone. More than 600 women have participated in clinical trials since 2004 and Phase 2 clinical trials are underway. In addition, two patents on the software and hardware that were originally filed in 2007 were recently awarded.
At Atlantis Worldwide, we're always excited to learn about new medical imaging technology on the horizon. However, we find that many of our clients with medical imaging needs often can utilize refurbished or used medical imaging equipment to meet the goals and needs of their practice, clinic, hospital or healthcare facility. If you are in the market for medical imaging devices with exceptional warranties, be sure to talk to an expert at Atlantis Worldwide.
Some blogs you may have missed:
Meet the author: Vikki Harmonay