An X-ray tube is the heart and soul of a CT Scanner. Since it is responsible for creating the X-ray, it's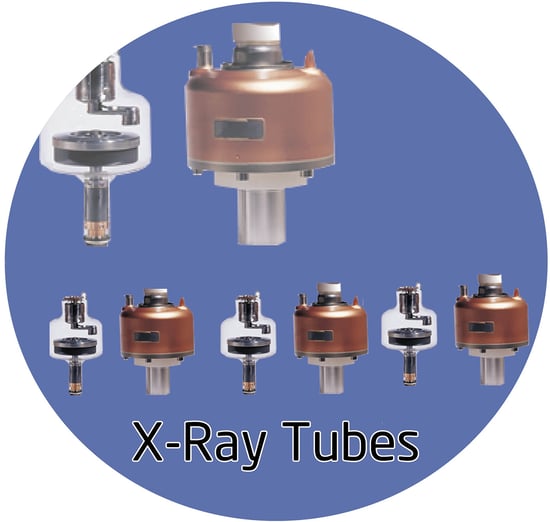 also very expensive to replace. So how do you know when it's time to replace your CT Scanner X-ray tube? It can be confusing, since each manufacturer has different ways for CT tube count measuring.
X-ray tubes for CT Scanners are defined by how much heat they can endure. These are measured in MHU (Mega Heat Unit). The higher the number of MHU, the more heat your X-ray tube can take, and therefore, the more examinations it can perform.
Tube usage is defined by effect x time = tube usage.
There are four types of tube measures:
The total of patient exams
Clicks/counts
Scan seconds
Milliampere seconds or mAs
Total Patient Exams: This is the sum of individual cases performed with the CT Scanner X-ray tube. Since it doesn't include information about the length of exams or how much energy was used, it's the least certain way to determine tube use and ultimately the CT tube life expectancy. It's only helpful if no other tube measure is available.
Clicks/Counts: This method of measurement will tell you how many exposures the tube has actually performed. It doesn't let you know how much energy has been spent during these exposures. The clicks enable you to calculate the time the tube has been used, based on the gantry rotation speed. Toshiba (now Canon Medical) uses this term.
Scan Seconds: This measures the duration of tube exposures and is a much more accurate measure. It doesn't, however, indicate how much effect/heat has run through the tube. This is the most popular method of measuring used by manufacturers, including GE, Siemens, Philips and Toshiba.
mAs: mAs or Millimpere Seconds provides information of both the duration of the exposures and how much power has run through the X-ray tube. It's the most accurate measure of X-ray tube count. On average, a 7 MHU tube lasts more than 150 million mAs, and a 4 MHU tube lasts approximately 70-100 million mAs.
The Best Measure of CT Scanner X-ray Tubes
mAs is by far the best way to determine the lifetime of an X-ray tube. However, it's important to remember that tube lifetime is unpredictable and there are some tubes with high measures that last a long time, like Philips MCR tubes.
A Helpful Tip
Be sure to warm up your CT Scanner before every examination, in order to limit the strain on the system due to heat shock. It will extend the life of your X-ray tube.
Talk to An Expert
If your hospital, practice, clinic, urgent care or veterinary practice is in need of medical imaging equipment, be sure to talk to the experts at Atlantis Worldwide. Oftentimes, a used or certified refurbished CT Scanner could provide the performance you need at a price that's kinder to your bottom line. Plus, you still get great warranties for peace of mind. Atlantis Worldwide has been helping clients for more than 29 years and we'd love to help you.
Follow Atlantis Worldwide on Twitter: @AtlantisLLC

Other blogs you may have missed:
Meet the author: Vikki Harmonay